Turn your home into your own vacation resort. Let us help you with pool and spa ideas that will make you never want to leave.
Our business is entirely focused on maintaining healthy, beautiful pools and hot tubs for you and your loved ones to enjoy. Our professional service department can perform repairs, renovations or upgrades to make sure your pool or hot tub is working at it's peak performance. With our well-equipped show room, our pool and spa experts can solve almost any problem you may be having with your pool or hot tub.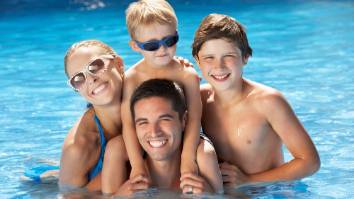 We even offer free water testing at our store for our chemical purchasing customers. Visit us in our pool & spa store and we will make sure you get all your questions answered and all your pool and spa needs met with 100% satisfaction.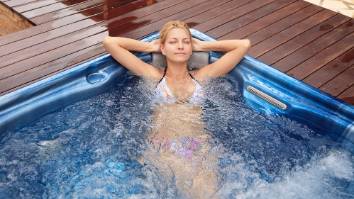 Give us a call for a
​free estimate.
OUR SERVICES
Pools, Spas, Supplies, Central Vacuums
The solution for all of your home resort needs.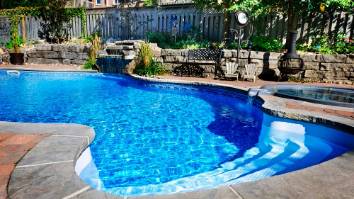 Pool Liners & Lines
Let us replace your pool liner to fit exactly and also repair and service your pumps, filters and lines.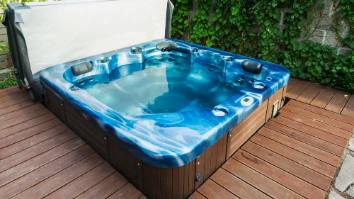 Hot Tubs & Spas
Impress your clients with peaceful and inviting outdoor spaces. Happy customers spend more money, make your customers happy!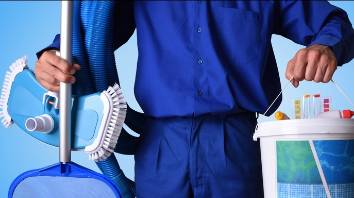 Pool Care
Let us handle your pool openings and closings. We'll also diagnose your water issues and provide you with the cure.
Contact Us Today For FREE QUOTE
Listen To What Our Customers Say…
Because It's Our Customers That Matter Most.
I will keep coming back

I find the staff here knowledgeable, friendly and very helpful. I have dealt with them for over 15 years and I will keep coming back.

Courteous and Knowledgeable
It has always been a pleasure dealing with R&S POOL& Spa Inc as they have a courteous, knowledgeable and efficient sales staff along with a service dept next to none.

Answered my questions
I have dealt with Dave, Patrick and the friendly staff at R & S Pools for several years, and go there for all my swimming pool and hot-tub needs. They are always well informed, are reliable when I need repairs to my hot-tub and are always willing to spend the time to help me. I really appreciate the service I receive there! Thank you!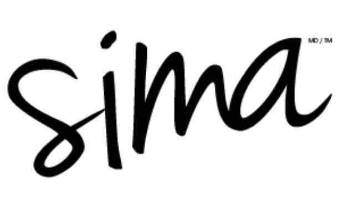 Checkout Our Lifestyle Products from Sima
SAVE On Your Spa Purchase
Get The Spa You've Dreamed About
CALL US AT (519) 633-2430
Call Us For Any Questions You May Have About Purchasing A Spa
Read Some Persistent Spa Myths:
MYTH #1: Spas Aren't Sanitary
Hot tubs are typically more sanitary than pools. This is because the filtration system is about the same size as a pools, but is handling much less water. However, you should be cleaning your hot tub filter more often than your pool.
MYTH #2: The More Jets, The Better
​
While advertising more jets can be a decent selling point, they don't have the benefits you might imagine. Different jets have different jobs; some pulsate while others massage. But in the end power output is the same, so it does not make a lot of sense to purchase a tub with 100 low power jets over one with 40 powerful jets positioned exactly where you want them. Take a test run in a hot tub before you buy it to make sure it hits your typical sore spots.
MYTH #3: Having a hot tub is expensive.
Cheap hot tubs that are NOT energy efficient may end up costing you in the long run by jacking up your electricity bill. However, good quality hot tubs that are well insulated, have a well-sealing cover and an efficient motor plus training from our excellent staff will give you a cost effective experience.
WHO WE ARE


Reliable Full-Service Pool and Spa Services in St. Thomas




We're the swimming pool and spa experts behind many of the best residential backyard renovation projects in St. Thomas over the past 20 years.


Our staff have over 100 combined years of Pool and Spa experience.

Our mission is always to help you get the more enjoyment and value out of your outdoor space while saving you precious time and money. Call us for a free quote and find out for yourself.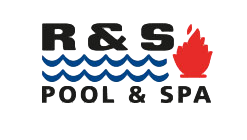 Hear What Customers Like You Are Saying About Us: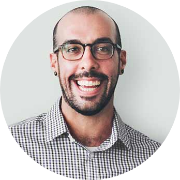 Dan M.
We have used R & S Pool & Spa exclusively for many years. Their service has always been first rate. They replaced our pool liner and all underground lines a few years ago. Their service staff both in the store and on location have always been outstanding. If there was a problem, they made it right. I highly recommend them
.

Frequently Asked Questions
Should I install my spa inside or outside?
Each location has its pros and cons. Outside installations may compromise some of your privacy, but you can add screens, shrubbery, or fencing to minimize peering eyes. Awnings can be built to shelter the effects of weather. Hot water raises your body's core temperature, so you will normally not feel cold even when exiting a hot tub outdoors in the dead of winter.
Inside installations will add humidity to the air in your home. If you decide on an inside installation, be sure to take into account the draining and filling of the unit. There are two other important questions: will it fit through your doorway, and is your flooring strength adequate?
Is it expensive to operate a spa?
It doesn't have to be. A primary cost is heating the water. A modern, well-insulated unit with a quality insulated cover plus advice from our seasoned spa experts will help you run your spa in the most cost-effective way.
What are my choices in selecting a hot tub or spa?
Decide if you want a take-anywhere type lightweight portable spa, or a full-size spa for the family. Full-size spas are by far the most popular today due to the wide selection, ease of installation and low maintenance.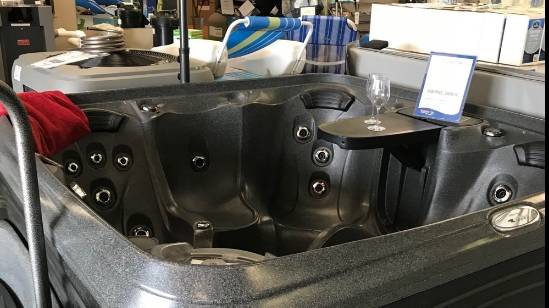 Making Your Neighbours

Jealous Since 1999
Easy To Find & Convenient Hours
Office Hours:
Monday 9:00AM-5:30PM
Tuesday 9:00AM-5:30PM
Wednesday 9:00AM-5:30PM
Thursday 9:00AM-5:30PM
Friday 9:00AM-5:30PM
Saturday 9:00AM-4:00PM
Sunday Closed